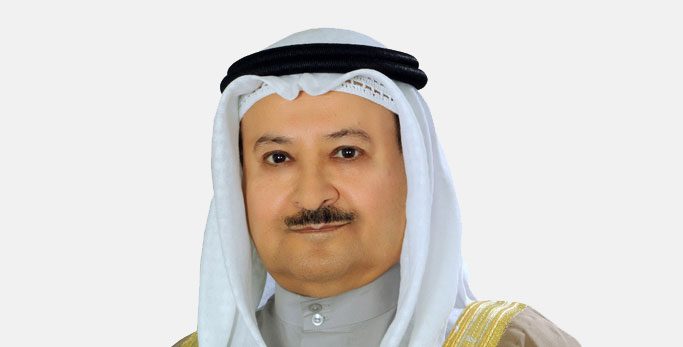 Batelco Group Announces 2016 Financial Results
Profits of BD37.6 Million (US$99.7 Million)
Revenues in 2016 in line with the previous year despite competitive pressure across the Group
Batelco Group (Ticker: BATELCO), the regional Telecommunications Group with operations across 14 countries, today announced its results for the twelve-months ended 31 December 2016 ("the year"). Despite competitive pressure, the Group grew its customer base to 9.4M, an increase of 4% over the previous year.
Financial and Operational Highlights
Gross Revenues of BD367.1M (US$973.7M) for the year;
EBITDA of BD2M (US$358.6M) representing a 37% margin;
Consolidated net profit of BD6M (US$99.7M) for the year;
Markets outside of Bahrain contribute 59% of revenues and 52% of EBITDA;
Subscriber base of 9.4 million, an increase of 4% YoY;
Substantial cash and bank balances of BD172.4M (US$457.3M); and
EPS of 22.6 fils and recommended dividends of BD41.6M (US$110.3M) for the full year, equivalent to 25 fils per share, marking the Group's ongoing ability to deliver strong value and returns to shareholders.
For the full year 2016, Batelco Group reported Gross Revenues of BD367.1M (US$973.7M), a marginal decrease of 1% over the prior year. Q4 2016 Gross Revenues showed a 1% improvement on the fourth quarter of 2015 and 4% improvement over Q3 2016 despite competitive pressures across the Group.
EBITDA for the year was BD135.2M (US$358.6M), a decline of 2% year over year. EBITDA decreased by 3% in the fourth quarter of 2016 compared to Q4 2015 and 12% since Q3 2016. The Group continues to concentrate on its cost containment programmes and sustained a robust EBITDA margin of 37%.
Results from operating activities for the year were BD65.4M (US$173.5M), reflecting a 7% decrease year-over-year and 8% decrease QoQ compared to Q4 2015. This decline is attributed to increased depreciation charges for higher capex as a result of significant network expansion throughout the Group.
The Group ended the year with Net Profit of BD37.6M (US$99.7M) compared to BD49.5M (US$131.3M) reported in 2015, a 24% year over year decline. Q4 2016 net profit reported a decrease of 40% over Q4 2015 and 47% over Q3 2016. The reduced net profits for the period are mainly impacted by an impairment loss on goodwill related to the Group's operation in Jordan.
The Group's balance sheet and financial position remain resilient in spite of the difficult operating environment. As of 31 December 2016, net assets were BD537.0M (US$1,424.4M) with substantial cash and bank balances of BD172.4M (US$457.3M). Earnings per share for the full year in 2016 stood at 22.6 fils, compared with 29.8 fils reported in 2015.
The Group also reported that the Board of Directors would recommend to the Annual General Assembly of Shareholders a full year cash dividend of BD41.6M (US$110.3M), at a value of 25 fils per share, of which 10 fils per share was already paid during the third quarter of 2016 with the remaining 15 fils to be paid following the AGM in March.
Batelco Group's new Chairman Shaikh Mohammed bin Khalifa Al Khalifa, who was appointed in December 2016, announced the 2016 financial results following a meeting of the Board of Directors on 22nd February at the Group's Bahrain Headquarters.
Shaikh Mohammed began by extending grateful appreciation to Shaikh Hamad bin Abdulla Al Khalifa, Batelco's Chairman from 2006 until December 2016, stating that Shaikh Hamad's vision and dedicated leadership was unmatched and all at Batelco Group are indebted to him.
"We owe Shaikh Hamad our sincere thanks for his efforts which saw Batelco grow from a regional operation into an internationally reputed organisation and a leader in the local communications industry."
Shaikh Mohammed also stated that he was honoured to join the Batelco Board of Directors as its Chairman and looked forward with enthusiasm to working closely with both the Board and executive management to push forward with strong strategic plans designed to meet the specific requirements of each of the Group's operations in addition to well-considered plans that encompass the Group as a whole.
"Market conditions in Bahrain and across a number of the Group operations are challenging due to the world's economic climate in general and also due to the vibrant nature of the communications industry which is experiencing a powerful shift as all players strive to gain a strong foothold in the world of digitisation," said Shaikh Mohammed.
"However, in spite of decreased profits, we are encouraged to note that subscriber numbers are up by 4% over Q3 2016 and YoY. The upswing in customer numbers is attributed to our investments in new networks including fibre and our efforts to strengthen our digital solutions portfolio. We are responsive to changes in our environment which helps us shape a flexible and sustainable business model and accordingly, we are optimistic that our subscriber base will continue to grow and ultimately boost the bottom line as a result of our plans going forward."
"Throughout the Batelco Group, our aspiration is to achieve operational excellence. That is central to our goal to drive sustainable revenue growth and deliver value for our stakeholders," Shaikh Mohammed added.
Group Operational Review
Batelco Group CEO Ihab Hinnawi stated that competitive pressure and the conversion of growing demands into enhanced revenues combine to challenge the Group daily.
"However, the outcomes of Batelco Group's operations are far reaching and not only financial as across the Group each operation adapts to market trends in order to make the right investments and deliver the products, services and solutions that their customers demand. We create possibilities by delivering the most up to date services and solutions in each market of our operation, enabling the best-in-class connections and delivering the best value for individuals and businesses. We want each of our customers to enjoy an incomparable service experience wherever they are located," he said.
"To attain our goals we are focussed on a number of key pillars such as the development and growth of our Digital Solutions throughout the Group, improving the efficiency of our Op-Co's and the training and development of our own people to ensure the skills sets we need going into the future are readily available."
During 2016, we continued to invest in strategic projects across our different operations such as our Mobile Network expansion, acquiring 4G licences and rolling out 4G solutions and unified communications. The results of our investments mean that our main operators can provide end-to-end communications solutions for all sectors of customers," Mr. Hinnawi added.
JV Highlights
At year-end 2016, 59% of revenues and 52% of EBITDA were sourced from overseas markets compared to 59% of revenues and 55% of EBITDA in 2015. Overall performance across the Group was supported by increased customer numbers in the majority of the Group's operations.
Jordan – Umniah: Umniah continues to be impacted by the difficult operating environment in Jordan due to high taxes and increased utility charges.  In addition, the company's competitors launched their 4G network ahead of Umniah which resulted in reduced mobile subscriber numbers for the year 2016.  The company ended the year with a mobile subscriber base of 2.8 million, 12% lower than the prior year.  However, Umniah's fixed broadband subscriber base made significant gains throughout the year with a 24% year- over-year increase.
Kuwait – Quality Net: Batelco Group holds a 90% shareholding in Qualitynet, which remains the clear market leader in the fixed Data Communications and Internet Services industry in Kuwait. The company was able to retain its broadband market share despite tough competition from fixed and wireless service providers.
Maldives – Dhiraagu: Dhiraagu ended 2016 with strong financial results driven by roaming, mobile data and enterprise data growth. Dhiraagu has pursued its network expansion and coverage enhancement, ending the year with widest 3G and 4G coverage in the Maldives. The company also announced the nationwide rollout of 4G coverage in line with its aim to improve customer experience and provide the best value propositions. Fibre broadband rollout continued with services launched in additional islands, offering the fastest broadband speeds in the country. Both mobile and broadband subscribers witnessed a 7% and 13% increase year-over-year respectively.
Channel Islands & Isle of Man – SURE: 2016 has seen continued significant investment in SURE's 3G and 4G mobile networks across the Channel Islands and Isle of Man, which has delivered enhanced indoor penetration and coverage whilst also improving uplink and downlink speeds for customers. The fixed broadband network in Guernsey has also been greatly enhanced with a record number of access nodes being deployed. Subscriber numbers continue to grow with 1% and 3% year-over-year increases in mobile and broadband subscribers respectively.
SURE and the Batelco family were saddened that Eddie Saints, Chief Executive Officer of SURE (CIIM), passed away suddenly in early January 2017. Eddie had been CEO since 2008 and made a significant and long lasting contribution to the company. He will be sorely missed by SURE, Batelco and across the wider business community in the Channel Islands and Isle of Man.
South Atlantic & Diego Garcia – SURE: It has been a challenging year for Sure S&D due to the end of the oil exploration phase in the Falklands, the delay in the launch of commercial flight operations in Saint Helena and an overall reduction in visitors across all operations. Despite the recent challenges, the South Atlantic businesses were able to grow mobile and broadband subscribers by 26% and 3% YoY respectively.
Other JVs: Sabafon, in which the Group has a 26.94% shareholding, was able to grow its subscriber base by 17% year over year despite the difficulties operating in an environment with increased political challenges.  Atheeb, in which Batelco holds a 15% stake, reported an impressive 102% YoY improvement in subscriber numbers.
Batelco Bahrain – Investing to Deliver Superior Solutions
Batelco Group CEO Ihab Hinnawi continued by stating that Bahrain remains at the forefront of digital communications in the region with a vibrant internet economy supported by the progress that Batelco is making in the field of digitisation.
"In spite of operational difficulties due to the overcrowded communications market in Bahrain, Batelco has not stopped with its bold plans to deliver Fibre access to all areas of Bahrain, always keeping in mind the aspirations of the Kingdom's leadership and the 2030 vision to ensure internet connectivity for all residents."
"Demand for fibre and its adjacent services is strong and our teams are working at full capacity to meet the huge number of orders for faster speeds and higher capacity that suits the ever growing usage of OTT applications."
"Our investment in new networks continued during 2016 to deliver the most reliable cutting edge technology including the first in Bahrain 500Mbps Broadband, to ensure superior customer experience. The service, over our fibre networks, features the highest dedicated, superfast download speed in Bahrain," Mr. Hinnawi said.
Another major achievement during 2016 was the launch of Bahrain WiFi which provides WiFi access at all major public locations throughout Bahrain. The launch demonstrates Batelco's commitment in developing relevant Smart City solutions and further supports Bahrain's vision to be a leading regional communications hub.
Batelco additionally built on its Cloud Services portfolio by launching a number of new solutions throughout the year and established new partnerships with well-known security providers to meet the specific needs of different organisations and implement scalable, flexible and cost-effective security solutions.
"Mr. Hinnawi also said that in line with its Global provisioning goals, Batelco Bahrain completed a major global network expansion project which will serve to ensure network diversity, avoid single points of failure, provide better country resiliency, and efficiently use international capacities. These aggressive expansion plans allowed Batelco to deploy new Points-of-Presence (PoPs) around the world.
"We understand that the availability of full digital services will enable a superior customer experience and offer a new set of customised and innovative services and solutions. During 2017 we will continue to focus on delivering top quality products, services and solutions for both the business and consumer sectors, with all our products and services intended to improve people's lives in welcome, relevant and affordable ways," Mr. Hinnawi added.
A Year of Achievement
Across the Group, Batelco's operations added major achievements to their list of successes and additionally were recognised for their efforts through winning a raft of internationally regarded awards.
Umniah, Jordan, was the winner of the tender for the Ministry of Education National Project, one of the biggest tenders in Jordan issued by the Ministry of Education. The project will see Umniah connect all public schools through their Managed Data Services including fibre network and microwave services.
Both Batelco in Bahrain and Umniah in Jordan were recognised by Speedtest by OOKLA for their outstanding performances, with Batelco named Bahrain's Fastest Mobile Internet provider and Umniah as Jordan's Fastest Mobile Network. Speedtest by OOKLA is the global leader in broadband and mobile speed testing and web-based network diagnostic applications.
Quality Net took home the award for Best Digital Experience in the Middle East region at the 5th Annual Customer Experience Management Summit in Telecoms, and at the Arabian Business Awards, Quality Net was named Kuwait's Best Internet Services provider.
In Bahrain, Batelco became the first telecommunications company in the Middle East to be awarded with ISO 9001:2015 certification from the BSI Group (British Standards Institution). Batelco also has the honour of being the first company across all industries in Bahrain to achieve this standard.
Outside of the Middle East region, SURE celebrated a decade in Jersey, having reached 10 years since the launch of its first high street store there in 2006.
Furthermore, Batelco's commitment in upholding sound corporate governance principles was recognised by World Finance who announced Batelco as the winner of the Best Corporate Governance award for Bahrain for 2016.
Supporting our Communities
Batelco Chairman Shaikh Mohammed continued by stating that alongside Batelco's investments that support the economic growth and development of the Kingdom of Bahrain, that the Company also invests in the local community through a highly reputable Corporate Social Responsibility programme.
During 2016 over BD1.6 Million was committed as part of Batelco's CSR programme with the aim of making a positive difference in the lives of all citizens. Among the sponsorships for 2016 was the Ironman 70.3 Middle East Championship, as part of Batelco's commitment to Sports events. Extensive support is also given to Health, Education and Arts/Cultural programmes. Among the Health initiatives is annual support provided to Shaikh Mohammed Bin Khalifa Bin Salman Al Khalifa Cardiac Centre. The Crown Prince Scholarship programme is a major annual benefactor under the Education umbrella while Batelco's annual support towards Arts/Cultural initiatives includes support for the Bahrain Historical & Archaeological Society.
Looking Forward
Before concluding the meeting, Shaikh Mohammed extended his appreciation for the warm welcome and messages of support that he has received from the Board of Directors, management and staff throughout the Group.
The Batelco Group's executive teams and strong network of employees across all markets are the heart and soul of the organisation and their enthusiasm and commitment deserves much praise," he said.
"I am confident that all teams are fully prepared with solid plans in place to face all operational and competitive challenges in the months ahead of us. While we have a number of strategic plans that cross the whole Group, each operation also has specific plans in place to cater to the unique needs of its customers and geographic locations. In the Batelco Group, we operate globally in order to deliver locally," noted Shaikh Mohammed.
Going forward, our objectives are geared towards making substantial progress with our strategic plans in order to exceed customer expectations and enhance their experience while boosting profitability and positioning Batelco Group as a top tier and leading integrator of digital solutions in its chosen markets.