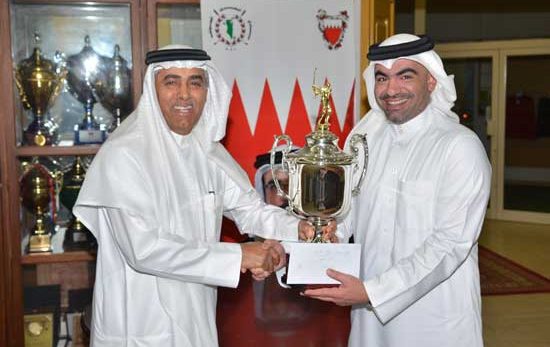 Batelco Sponsors Batelco Golf Tournament organized by Bahrain Golf Clu
**Prizes Presented to Winners**
Batelco, as part of its commitment to sports in Bahrain sponsored Bahrain Golf Club's annual Batelco Golf Tournament, which took place on Saturday 22nd February 2014.  As one of the Kingdom's leading companies, Batelco is fully committed to fostering the advancement of sports and its participants in the local community.
Batelco Public Relations Specialist Hussain Ismail attended the event to present prizes to the tournament's winners. The overall winner of the Batelco Tournament for 2014 was Thiyab Saqer Al-Noami, who is Vice President of the Club.
Batelco Group General Manager Media Relations Ahmed Al Janahi said that Batelco was delighted to support Bahrain Golf Club and ensure the success of the Batelco Golf Tournament.
"Participation in the sporting arena breaks down barriers between all ages and cultures and accordingly Batelco is proud to be among the leading companies in Bahrain recognised for their support to a wide range of sporting activities," he added.