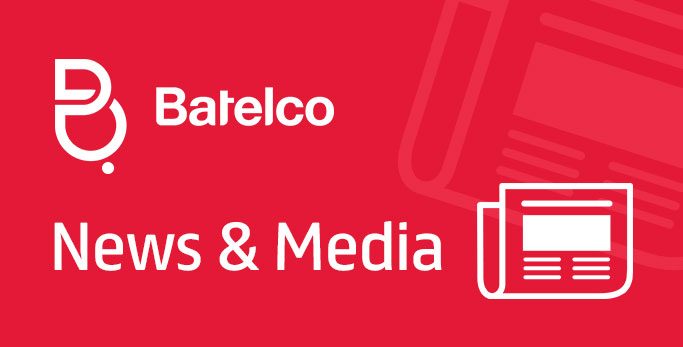 Batelco Official Sponsor of Nasser Bin Hamad Ramadan Sport Tournament 2019-Nasser 12
Batelco, in line with its commitment to supporting the Kingdom's sporting sector, is proud and delighted to be the official sponsor of the H.H. Shaikh Nasser bin Hamad Ramadan Football Tournament. The tournament, now in its 12th edition is being held in Khalifa Sports City Stadium with the final set to take place on May 22.
The annual tournament has grown in popularity and gained an excellent reputation over the years, driven by the commitment and enthusiasm of H.H. Shaikh Nasser. The event is eagerly anticipated by the teams and spectators alike, with football teams training in preparation well in advance and all ages of spectators attending the various knock out matches throughout the duration of the tournament. The active participation of the teams and the large number of attendees have contributed to the success of the event, helping to fulfil the goal it was set for – granting the youth of Bahrain the opportunity of meeting and competing in a brotherly atmosphere.
Batelco is committed to supporting such an important sports event as this, that has a positive impact on the sports and youth sectors in particular, with the Company's annual commitment also including sponsorship of one of the 16 participating teams, Batelco Gunners United.
With the aim of providing a platform for Bahraini youth to discover and develop their skills, the tournament has earned a reputation for discovering new talents, with a number of participants signed by national football clubs after demonstrating their impressive skills during previous editions of the tournament.
Batelco's sponsorship of H.H. Shaikh Nasser bin Hamad Al Khalifa Ramadan Football Tournament and other sporting events of this nature form part of its commitment to giving back to the local community, driven by a desire to contribute to endeavours aimed at upgrading the sports sector and highlighting the Kingdom as a worthy destination to attract regional and international tournaments. As a National Company, Batelco continuously supports a wide range of youth and sports events in line with its CSR strategy.