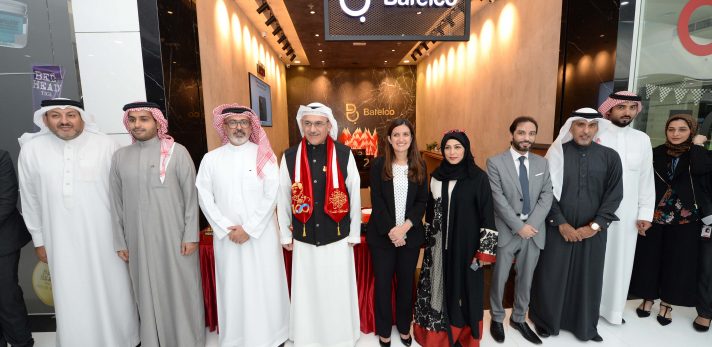 Batelco Launches its Newest Retail Branch in Saar Mall
Batelco's latest retail branch, located in Saar Mall, was recently launched during an opening ceremony held in the presence of His Excellency, the Northern Governor Mr. Ali bin Al Shaikh Abdul Hussain Al Asfoor, who was welcomed by Batelco General Manager Corporate Communications and CSR, Shaikh Bader bin Rashid Al Khalifa, and Batelco General Manager Consumer Division Maha Abdulrahman.
During the event, Mrs. Abdulrahman highlighted the services of the new branch and its offerings that aim to meet the diverse needs of customers and enhance their experience.
Batelco extended its sincere gratitude to H.E. Mr. Ali bin Al Shaikh Abdul Hussain Al Asfoor for accepting the invitation to attend the opening ceremony, with his attendance reiterating the importance of Batelco's presence in the area to serve the residents and provide them top services.
H.E. stressed on the importance of telecommunication services for all citizens and residents and the shift towards digitization which is currently putting the Kingdom of Bahrain at the forefront in e-governance. He also commended the efforts of Batelco, the leading digital solutions provider in the Kingdom, for its contributions towards strengthening the digital journey.
The customer service booth previously located in the mall is now replaced with the new standalone store in order to better serve the increasing number of customers in the area. The branch offers the full range of Batelco products and services, in addition to the latest packages and smart devices. The branch welcomes visitors from 9am to 10pm seven days a week.