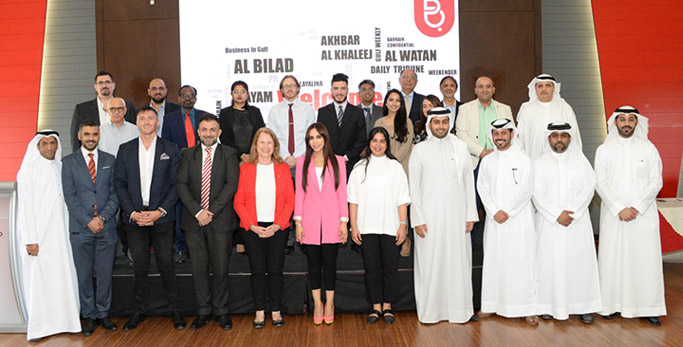 Batelco Hosts Luncheon in Honour of Media Representatives
Batelco, the leading digital solutions provider in the Kingdom of Bahrain, hosted a lunch gathering for members of the media recently at Batelco Headquarters, Hamala.
The lunch was hosted by Batelco to extend their appreciation to the media for the vital role they play in covering news from across all sectors in the Kingdom, and in particular to acknowledge their ongoing support and commitment to sharing Batelco's pride in its achievements as a national company.
The media's support is invaluable in helping Batelco to keep residents well informed regarding its news and events. Accordingly, Batelco extends its appreciation for the media's ongoing efforts over the years and looks forward to strengthening the mutual cooperation in the year ahead.